About James R. Schreck III PA, Realtor/ Certified REO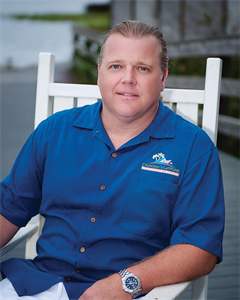 Jim Schreck Changing Latitudes.com
Originally from Oregon and raised in Buffalo, NY Jim now calls the warm coastal waters his home. No more SNOW!
JIm is quick to win others over with his endearing charm and and fun personality. JIm graduated with a degree in Business and Marketing. An entrepreneur by nature, JIm has had his own business since he was in college. If you've thought about it, Jim's probably done it. Growing up in a family owned business he knows what hard work is and knows how to find new opportunity's. He has been in the Real Estate world for more than 20 years. When the economy fell and most agent lost their jobs, Jim over came and turned the grey sky into a silver lining. He has been in a side by side relationship with banks, helping those who could not stay afloat find help in giving back foreclosures. His latest ambition includes the investment renovations withhis wife. Jim loves life with his four kiddos and new grand baby. Hand in hand is exactly how Jim prefers to work and he enjoys watching he and Jamie's passions merge to compliment and serve each other. Jim is the head Realtor for the sales and bank owned department. He leads the legalities of foreclosures, and property management.
He opened up Changing Latitudes when he received the top most recognition an agent could achieve in the southeast with ReMax. He decided it was time to jump ship and blaze a trail for himself and other agents like him. Jim leads the team from one idea to the next and his pep talks are are always delivered at home in a 5'o clock somewhere style. He has over 20 years of experience in the field while listing and selling thousands of homes in the central Florida and east coast areas. His design preference is whatever Jamie likes, with some "creative solutions" to help make the impossible possible.
-Looking for a Bank Foreclosure or a Short Sale?
-Do you want to list your home or commercial property?
-Are you a Bank/Representative searching for a qualified REO team?
-Do you need to find some answers on how best to handle your home when your up against foreclosure?
"John, Jamie and I work alongside many other real estate agents, elected officials, builders and community leaders in over 20 counties state wide. Let us help you, find your best investment path."
Supports:Give Kids The World